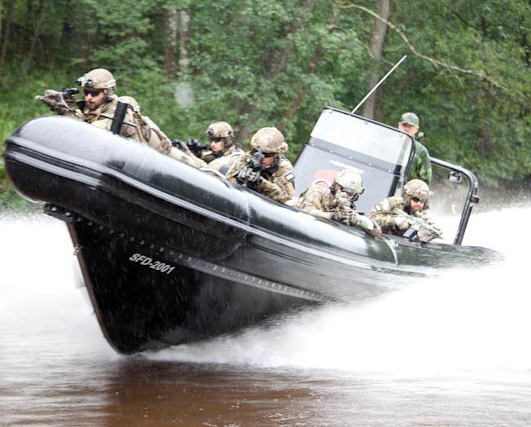 Blue Spirit will introduce in 2018 a new designed Blue Spirit 9.5-10.5-11.5-12.5 Military rib which has the new features like:
-Gunwales of hulll will be designed to insert easy ballistic plates
-Bow area will be designed to sail dry.
-Bow we will have a new disembark system .
-Deck will have a suspension platform to support the jockey seats
Etc.